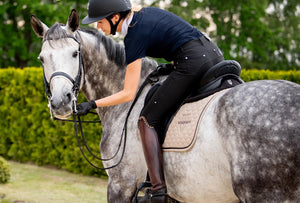 INNOVATIVE HORSE + RIDER SOLUTIONS BY
Winderen creates equestrian equipment focused on the real needs of both riders and horses.
"For us at Winderen, horses have always been our greatest passion and a part of life. Years of experience in the saddle along with our vast expertise in industrial design and technology led us to the first innovative solutions for horses and riders that were not yet available on the market - and this is how Winderen was born."