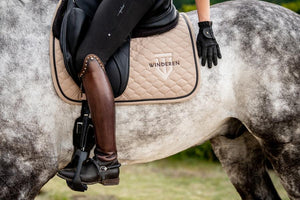 DISCOVER THE INNOVATIVE EQUESTRIAN EQUIPMENT OF THE MANUFACTURER WINDEREN
Our international bespoke ordering system brings you the best from all over North America and Europe. We have changed our focus in 2023 to reduce overhead and pass the savings on to our customers; from April 2023 onward, Piaffe will reduce the number of brands in our roster and focus on high-quality brands with custom offerings.
Your favourites are still here, including: Altair Equestrian, Derby Boots, Winderen, KASK, and Mattes.